Wednesday, March 6, 2019
6:00 - 8:00 pm
St Christopher's Anglican Church Hall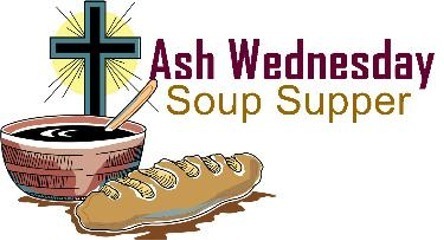 Join us for the Ash Wednesday Soup Supper in support of the Primate's World Relief and Development Fund. Soup is served at 6 p.m. If you are able to bring a soup or other food to share please contact the Church Office. The communion service starts at 7 p.m.