Sunday, March 1, 2020
11:30 am - 1:00 pm
St. Christopher's Church Hall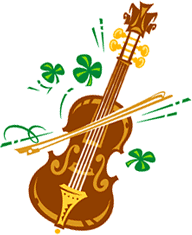 Celebrate St. Patrick's Day a bit early! We are pleased to announce that our next community potluck lunch will feature a concert of Irish music given by our music director Kosta, along with Mara from our choir, Michael who plays a mean fiddle, and a guest drummer. You won't want to miss this fun event. Please bring food to share if you are able. Donations will be accepted.